Designed to complement your I Ching flow.
Trigram is an I Ching app meant to enrich your I Ching flow, not the other way around.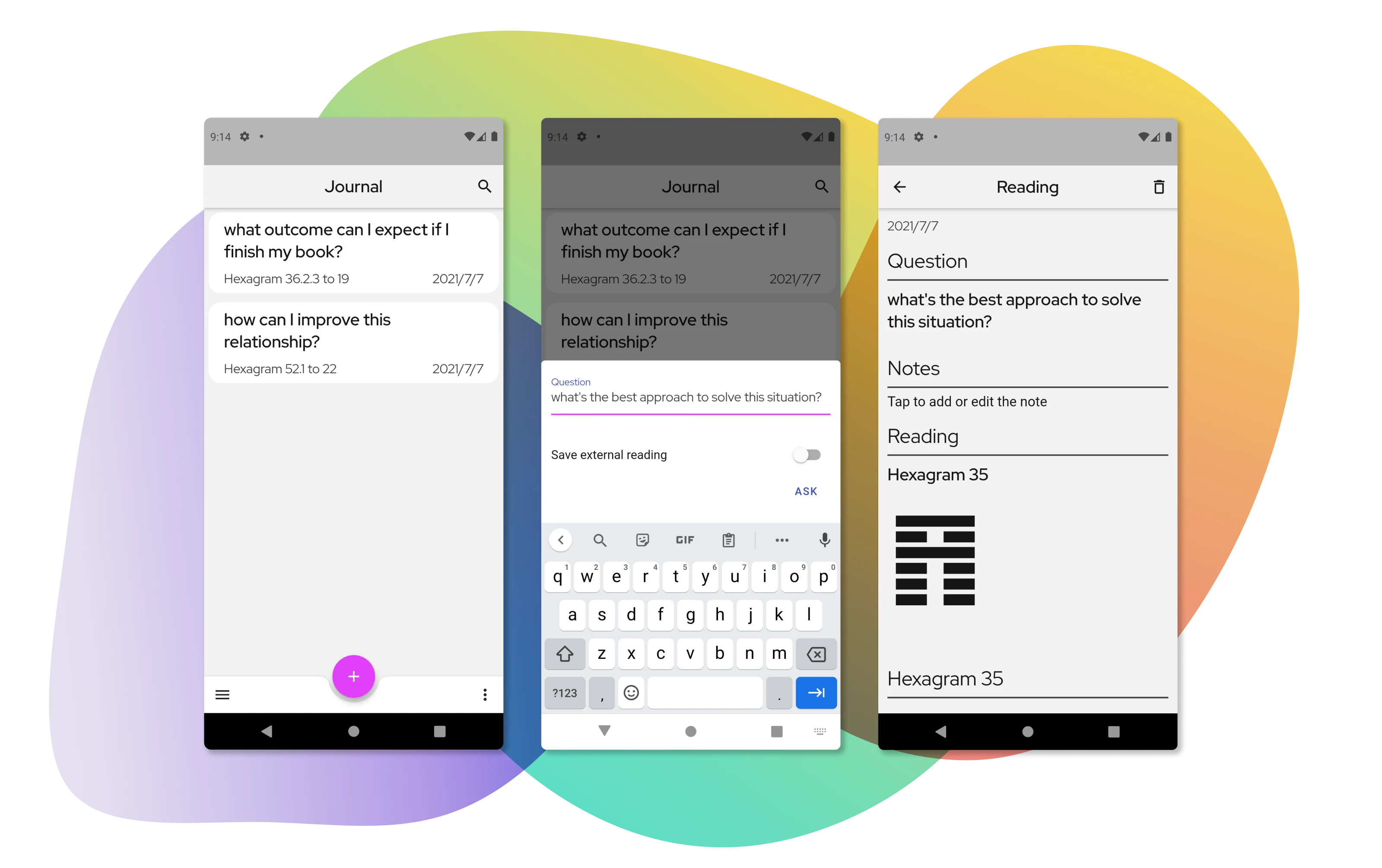 Simple, but powerful
Trigram follows KISS design principle with only the necessary features to cast and keep track of your I Ching readings.
Quick and easy workflow
Whether you're at home, travelling or at work, trigram is quick and easy to use. Keep your active readings in the Journal tab or archive them with a simple slide.
Save your external readings
If you like to cast your readings with coins or yarrows, trigram lets you keep those external readings close to you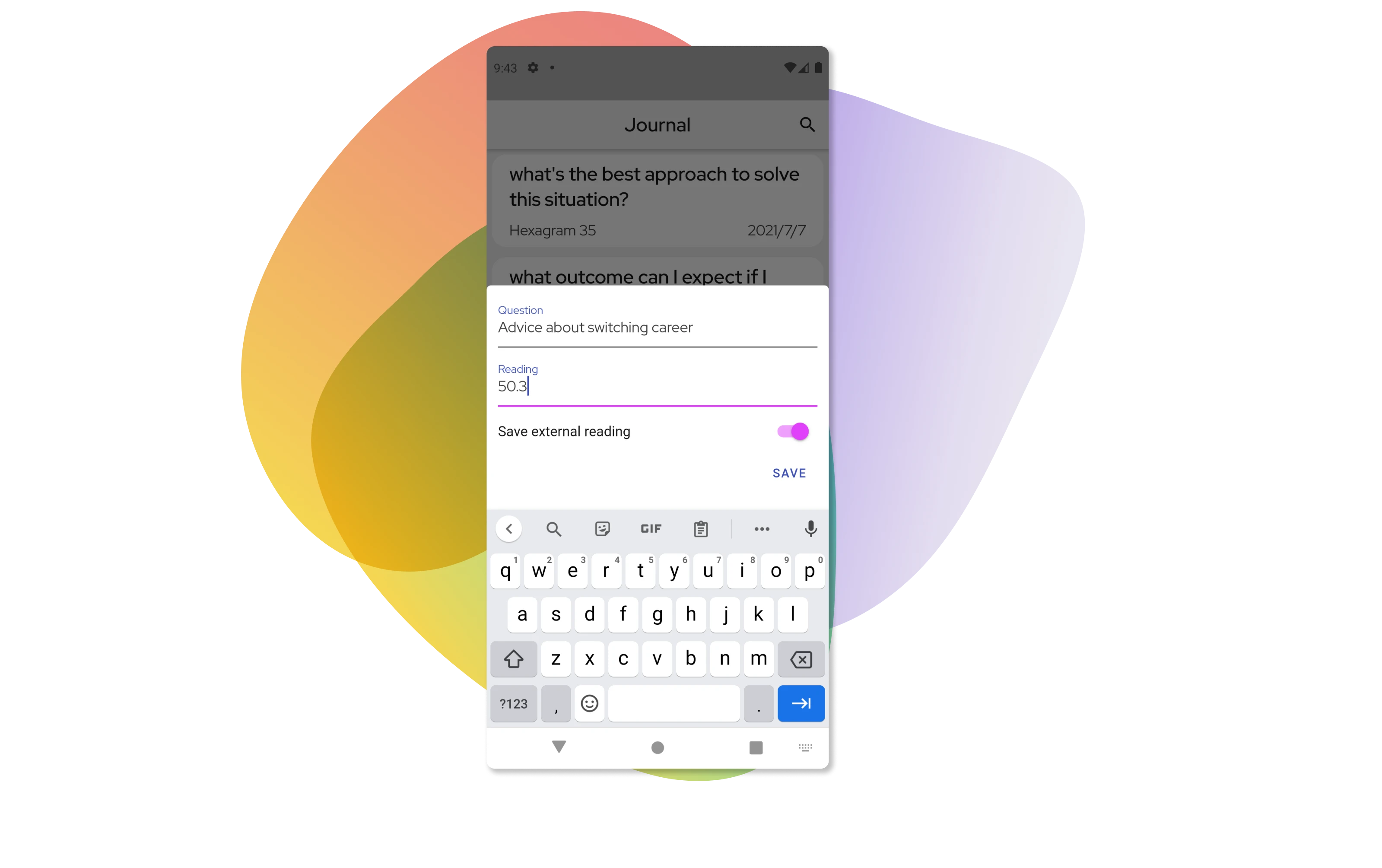 Create backups of your journal
Did you delete an entry by mistake? No worries, you can keep organized backups of your journal.
A companion app for your favorite I Ching journal system
Some people prefer handwritten notebooks. Some people like Word documents. Some people prefer Excel sheets. But what happens when you don't have any of those tools available and want to cast a reading? With trigram, you can cast a reading, keep in your phone ready until you finally can sit down and take your notes in your favourite I Ching journal system.
Respect for your privacy
trigram is too busy to track you: as trigram privacy statement says: trigram does not collect, store, send or track personal information about you, or any data for that matter.